Cocoa of excellence: promoting diverse high quality cocoa origins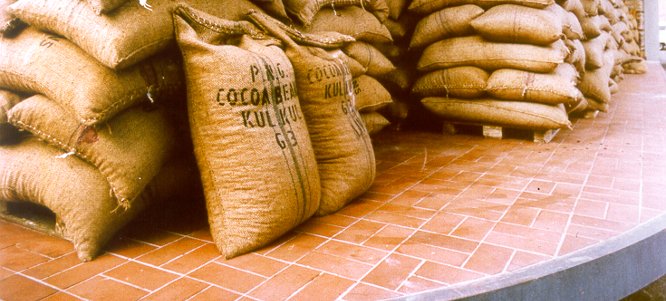 | | |
| --- | --- |
| DURATION: | Two years and a half |
| LOCATION: | ALL COCOA PRODUCING COUNTRIES |
| NATURE OF PROJECT: | Market Access and Market Development |
| ESTIMATED TOTAL COST: | US$ 337,125 |
| FINANCING COMMITED BY CFC: |  US$ 91,875 |
| CO-FINANCING: |  US$ 92,000 |
| COUNTERPART FINANCING: |  US$ 153,250 |
| PROJECT EXECUTING AGENCY (PEA): |  Bioversity International |
| PROJECT SUPERVISORY BODY: | International Cocoa Organization (ICCO) |
| PROJECT STARTING DATE: |  March 2009 |
| COMPLETION DATE: |  September 2011 |
Brief Description
The main project activities were: identification and acquisition of samples of promising cocoa origins; cocoa liquor, chocolate production and sample evaluation; cocoa flavour diversity celebration and attribution of awards at the Salon du Chocolat in Paris; and establishment of a global "Cocoa of Excellence) platform and dissemination of project results.
Project Objectives
The main objective of the project is to contribute towards greater diversification of cocoa markets through the identification of speciality cocoa origins with recognized or newly discovered flavour attributes. This will increase awareness along the cocoa supply chain of the diversity and complexity of cocoa flavours from diverse genetic and geographic sources.
Project Results
A total of 147 samples from 19 countries were received and analyzed out of which the Sensorial Technical Committee selected 50 samples with promising flavour attributes and processed into cocoa liquor. The liquor samples were subjected to sensorial evaluation by three international experts according to 12 flavour characteristics as well as global preference. These samples were processed into chocolate by chocolate manufacturers in line with agreed working procedures.
Chocolate prepared from the 50 samples of the cocoa liquor were evaluated by professionals for International Cocoa Award at the 2010 Salon du Chocolat in Paris, France. Three prizes were awarded for each of the four cocoa growing regions.
Click here to download the Project Completion Report (PCR)
https://www.icco.org/wp-content/uploads/2016/05/sacks.jpg
301
666
Carlos Follana
https://www.icco.org/wp-content/uploads/2016/05/logo-icco-300x225.png
Carlos Follana
2009-03-01 21:56:47
2020-04-07 18:22:01
Cocoa of excellence: promoting diverse high quality cocoa origins