Cocoa productivity and quality improvement: a participatory approach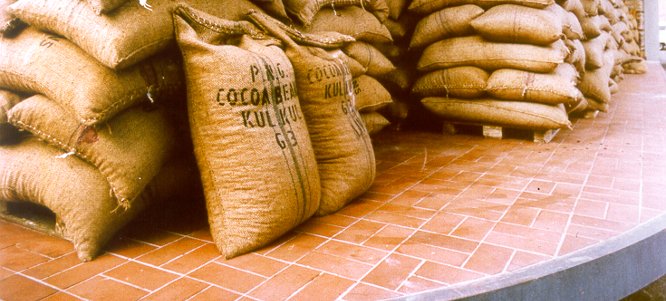 DURATION:

Six years

LOCATION:

BRAZIL,
CAMEROON,
COSTA RICA,
COTE D'IVOIRE,
ECUADOR,
GHANA,
MALAYSIA,
NIGERIA,
PAPUA NEW GUINEA,
PERU,
TRINIDAD AND TOBAGO,
VENEZUELA

NATURE OF PROJECT:

Sustainable cocoa production

ESTIMATED TOTAL COST:

US$ 10,504,553

FINANCING COMMITED BY CFC:

US$ 3,916,120

CO-FINANCING:

US$ 3,338,443

COUNTERPART FINANCING:

US$ 3,249,990

PROJECT EXECUTING AGENCY (PEA):

Bioversity International

PROJECT SUPERVISORY BODY:

International Cocoa Organization (ICCO)

PROJECT STARTING DATE:

March 2004

COMPLETION DATE:

December 2010
Brief Description
The main project activities were distribution and validation of promising planting materials on-farm through participatory approach; validation and dissemination of promising cocoa varieties through enhanced international collaboration; and exchange of information and dissemination of results.
Project Objectives
The overall objective of the project was to improve the welfare of smallholder cocoa farmers through higher and more sustainable productivity levels of good quality cocoa at lower production costs. The project aimed to contribute to this objective through the selection, distribution and use of new cocoa varieties with improved yield capacity, resistance to pests and pathogens and good quality traits.
Project Results
Approximately 2000 farms were surveyed in ten different countries and about 1,500 farm selections were established in on-station observation plots or in on-farm trial plots in eight countries. In addition, about 240 on-farm selection plots were established.
About 85 ha of variety trials established in the earlier project were evaluated and several new varieties were selected or confirmed for commercial distribution to farmers. International clone trials were established and evaluated. The average of the local clones yielded substantially more than the average of the international clones. A large germplasm enhancement programme for resistance to Phytophthora pod rot was carried out where about 70% of resistant or moderately resistant trees were obtained.
The project had significantly achieved its objectives. In particular, a number of cocoa varieties that are high yielding and pests and disease resistant have been released to cocoa farmers. In addition, a number of new and improved cocoa planting materials were being tested and validated on research fields for eventual release to farmers.
Click here to download the Project Completion Report (PCR)
https://www.icco.org/wp-content/uploads/2016/05/sacks.jpg
301
666
Carlos Follana
https://www.icco.org/wp-content/uploads/2016/05/logo-icco-300x225.png
Carlos Follana
2004-03-01 21:34:26
2020-04-07 18:22:01
Cocoa productivity and quality improvement: a participatory approach