Host plant resistance for sustainable cocoa pod borer management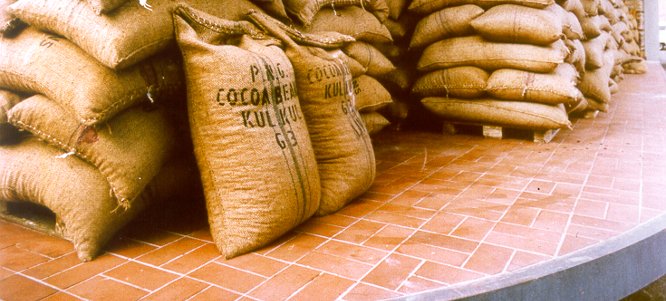 | | |
| --- | --- |
| DURATION: | Two years |
| LOCATION: | MALAYSIA AND PAPUA NEW GUINEA |
| NATURE OF PROJECT: | Pest and Disease Control |
| ESTIMATED TOTAL COST: | US$ 264,600 |
| FINANCING COMMITED BY CFC: | US$ 119,700 |
| CO-FINANCING: |  – |
| COUNTERPART FINANCING: | US$ 114,900 |
| PROJECT EXECUTING AGENCY (PEA): | Malaysia Cocoa Board (MCB) |
| PROJECT SUPERVISORY BODY: | International Cocoa Organization (ICCO) |
| PROJECT STARTING DATE: | October 2008 |
| COMPLETION DATE: | October 2010 |
Brief Description
The main project activities were to obtain the physical and morphological traits of cocoa pods of selected clones that could contribute to resistance to CPB; determine the development, reproduction and survival of CPB of selected clones; to obtain information on the ovipositional preference of CPB in the laboratory and in the field; determine and evaluate the tolerance level of selected clones against CPB.
Project Objectives
The objectives of the project were to develop simple, reliable and quick screening protocols for the identification and selection of clones/hybrids tolerant to Cocoa Pod Borer (CPB); and to identify and select some clones tolerant to CPB.
Project Results
The physical and morphological traits of the pods of the six clones studied were obtained. This information was used for selecting clones for further evaluation on the antibiosis and preference components of resistance.
Information on the ovipositional preference of CPB of the selected clones was also obtained.  Data on the egg laying preference of CPB was collected in both laboratory and field conditions. Data on CPB development, reproduction and survival of selected clones were obtained through caging the CPB and recording the eggs laid and the adult insects that emerged. Data on the Average Damage Severity Index (ADSI), which measures the CPB infestation in the pods of the clones, were determined on the selected clones.
Tolerant clones were identified through propagation, field planting and CPB assessments. A set of criteria/parameters to identify CPB tolerant clones was identified through data analysis, using statistical methods and packages.
Click here to download the Project Completion Report (PCR)
https://www.icco.org/wp-content/uploads/2016/05/sacks.jpg
301
666
Carlos Follana
https://www.icco.org/wp-content/uploads/2016/05/logo-icco-300x225.png
Carlos Follana
2008-09-01 21:55:22
2020-04-07 18:22:01
Host plant resistance for sustainable cocoa pod borer management