ICCO Statement on Ebola and the West African cocoa sector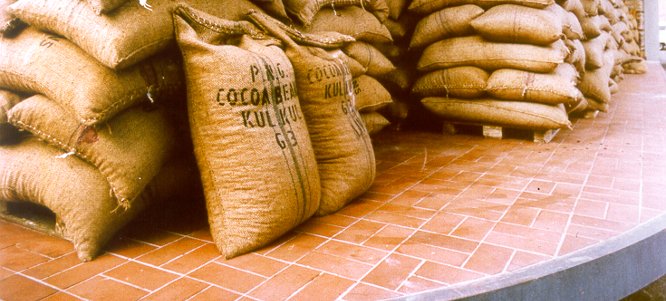 London, 17 October 2014—The International Cocoa Organization (ICCO) would like to emphasize that its thoughts and prayers are with the citizens and the governments of three of its member countries, Guinea, Liberia and Sierra Leone, who are most affected by the Ebola outbreak in West Africa. In this difficult time, the Organization is firmly supportive of all ongoing efforts, at local, national and global levels, in the prevention and eradication of this disease in the region.
Regarding the impact of Ebola on the international cocoa sector, it is noted that harvesting and shipping of cocoa in Guinea, Liberia and Sierra Leone have been seriously curtailed. However, combined cocoa production in these three countries represents about 0.7% of global output and is likely to have a minor bearing on the global cocoa market.
The total West African region supplies about 70% of the world's cocoa and Côte d'Ivoire, which shares its western border with Liberia and Guinea, contributes almost 40%. While there have been some concerns that Ebola could reach Côte d'Ivoire, the rapid and strong reaction of its Government has kept the disease at bay so far, and the country has yet to register a single case. The main harvest for cocoa, which runs from October to March in Côte d'Ivoire, is currently well under way, and stakeholders are making all efforts to ship cocoa from the country as soon as it is available.
Ghana and Nigeria are the other two major cocoa producing countries in the region. No case has been declared in Ghana and, after a handful of initial cases decisively handled by its Government, Nigeria is on its way to being declared Ebola-free.
Current international cocoa prices seem to have factored in the Ebola issue and in the absence of a major negative development, we do not expect significant disruption of the market in the medium term. Nevertheless, in addition to concern over Ebola, many other factors affect cocoa prices on the market and these should be taken into account.
The ICCO continues to monitor the situation in the affected regions, and will report on any significant change if and when it occurs.
https://www.icco.org/wp-content/uploads/2016/05/sacks.jpg
301
666
Carlos Follana
https://www.icco.org/wp-content/uploads/2016/05/logo-icco-300x225.png
Carlos Follana
2014-10-17 16:37:39
2020-04-08 16:33:29
ICCO Statement on Ebola and the West African cocoa sector