Meetings of the International Cocoa Council and subsidiary bodies. London 15-18 January, 2008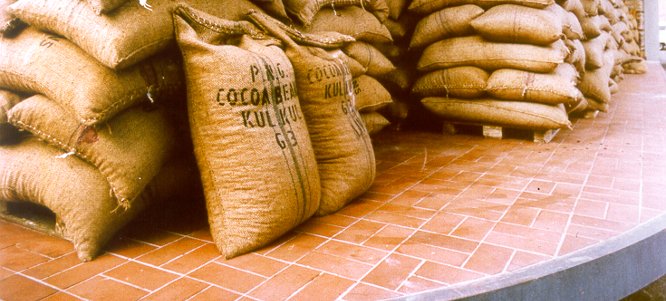 At its 31st Special Session, the International Cocoa Council, chaired by Ms. Irina Medvedeva, took five important decisions on the future of the Organization related to the extension of the International Cocoa Agreement 2001, the extension of the mandate of the Executive Director, the establishment of a Working Group for the negotiation of a future International Cocoa Agreement, the extension of the lease of the offices of the Secretariat in London and relocation (more information will follow on this website).
Members of the Executive Committee deliberated on personnel, administrative, projects and budgetary matters. The next ICCO meetings will take place in Berlin from 26-30 May 2008. During the meetings, the German delegates informed members of details and logistics for the May meetings.
The Expert Group on Stocks thanked the Secretariat for presenting the results of the annual ICCO survey of cocoa beans stocks in warehouses and the assessment of the level of world stocks of cocoa beans as at 30 September 2007. Ms. Pamela Thornton (CMAA) made a presentation on data on warehouse stocks and Mr. Robin Dand (LIFFE) on the development of the new LIFFE Guardian commodity management system.
The ICCO Consultative Board on the World Cocoa Economy met on 14 January 2008 and discussed several issues, including the outcome and the follow-up of the Round Table in Accra, the use of cocoa butter substitutes, optimal export taxes, and best known practices in cocoa production.
A Panel of experts on Fine and Flavour Cocoa, chaired by Mr. Edward Seguine of Guittard Chocolate , took place on 17 January 2008 to review the Annex "C" of the International Cocoa Agreement, 2001 (more information will follow on this website).
https://www.icco.org/wp-content/uploads/2016/05/sacks.jpg
301
666
Carlos Follana
https://www.icco.org/wp-content/uploads/2016/05/logo-icco-300x225.png
Carlos Follana
2008-01-25 16:26:56
2020-04-08 17:24:20
Meetings of the International Cocoa Council and subsidiary bodies. London 15-18 January, 2008