Response to the Open Letter from the International Cocoa Farmers Organization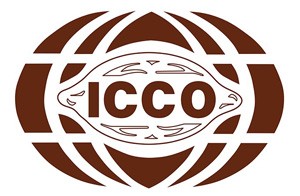 4 February 2016
Dear Mr. Sako Warren
Thank you for your open letter of 2 February.
We would remind you that the International Cocoa Organization (ICCO) represents all stakeholders in the cocoa value chain, and as such, is prepared to cooperate with any actors in that chain. The objective of giving genuine cocoa farmers a stronger voice in the global conversation about the cocoa value chain, started in ICCO long before the ICCFO was established. This culminated in the Best Cocoa Farmer Award, designed by the ICCO and presented for the first time in Amsterdam at the second World Cocoa Conference in June 2014.
The programme of the upcoming World Cocoa Conference in the Dominican Republic has a Farmers Forum lasting a full day, to which all cocoa farmers are invited. This will take place on Sunday 22 May and all cocoa farmers can participate as long as they are registered participants to the ICCO's World Cocoa Conference. Farmers are already coming from all over the world to participate in the Conference, including in several sessions of the main Conference that are specifically aimed at them and at their issues and concerns.
I suggest that you join us, rather than piggybacking on our established event with a competing conference of your own, a day before ours, for which you are charging participants a registration fee and soliciting sponsorship. This, in my view, is a deplorable and unfair practice, and is against the interests both of the ICCO and of the cocoa sector in general.
However, your members are welcome to join us at the World Cocoa Conference, and, doing so, would be able to speak to all parts of the value chain, not just to other farmers. That way, we can make progress on the serious issues arising in the cocoa sector.
We want to bring together all the different parts of the cocoa chain, very much including farmers, in order to achieve the ambitious goals that we have of making the whole chain more sustainable and of bringing benefits for all, but especially for the farmers.
Yours sincerely
Dr. Jean-Marc Anga
Executive Director
International Cocoa Organization (ICCO)
https://www.icco.org/wp-content/uploads/2016/05/ICCO-news.jpg
196
300
Carlos Follana
https://www.icco.org/wp-content/uploads/2016/05/logo-icco-300x225.png
Carlos Follana
2016-02-05 17:28:05
2020-04-08 16:13:38
Response to the Open Letter from the International Cocoa Farmers Organization