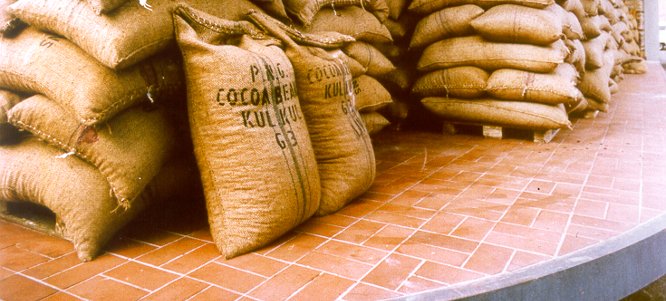 At its 31st Special Session, the International Cocoa Council approved the establishment of an independent Working Group on Sustainable Cocoa, facilitated by the ICCO Secretariat. The Working Group will consist of governments of producing and consuming countries, the European Commission, selected NGOs and trade and industry associations, the ICCO Spokespersons for Producers and Consumers and the Chairman of the ICCO Consultative Board on the World Cocoa Economy.
The Executive Director will attend the meetings of the Working Group as an observer. The main task of the Working Group is to prepare the next meeting of the Round Table.
Trinidad & Tobago has informally extended an offer to host the next meeting of the Round Table on Sustainable Cocoa (RTSC).
The first meeting of the Working Group is scheduled to take place on 6 March at the ICCO Headquarters in London.
The Accra Agenda ( English / French / Spanish )
RTSC Working Group: 1st Meeting Agenda
For further information please use the Search function or go to the Archive of News and related documents.
 ICC-SPEC-31-4 Round Table Follow-Up
https://www.icco.org/wp-content/uploads/2016/05/sacks.jpg
301
666
Carlos Follana
https://www.icco.org/wp-content/uploads/2016/05/logo-icco-300x225.png
Carlos Follana
2008-02-01 16:22:26
2020-04-08 17:24:02
Round Table on Sustainable Cocoa (RTSC), follow up to the Accra meeting