Sustainability Fund study looks at options to move farmers out of poverty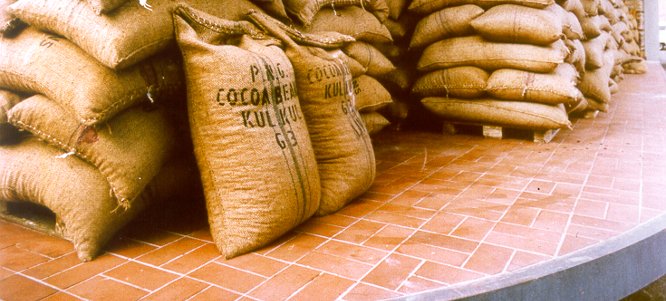 London, 22 August 2016 – The ICCO today published its Study on the Establishment of a Cocoa Sustainability Fund, which aims at reviewing options to source additional funding to support cocoa farmers.
The cocoa economy faces a number of severe challenges, including low yields and productivity, prevalent poverty among smallholder cocoa farmers, child labour and price volatility, to name just a few. All key stakeholders in the cocoa value chain – including the governments of both cocoa exporting and cocoa importing countries, international developmental institutions, non-governmental organizations and companies – are aware that the precarious situation faced by cocoa farmers must improve. A roadmap, the Global Cocoa Agenda, was set up by the cocoa community at the first World Cocoa Conference, in Abidjan, Cote d'Ivoire, in November 2012.
While many initiatives by parties involved in the cocoa value chain and development agencies have been put in place in recent years, encountering some significant successes, the problems remain, as the challenges are vast and clearly require activities scaled up to ensure that cocoa farmers are given the right opportunities to become successful and improve their situation significantly.
With this background, the ICCO commissioned a study to explore the options for a Cocoa Sustainability Fund, which would be able to mobilize sufficient funds, guarantee the participation of the key stakeholders, and be able to address the most urgent problems faced by smallholder cocoa farmers.
Funds could be sourced from an additional fee charged for certified cocoa, a fee on cocoa financial market transactions, a fee on non-certified cocoa trade, or a voluntary or compulsory levy on every bar of chocolate, the study says. It also makes proposals for management and distribution of the raised funds, based on the experience of similar efforts in other agricultural sectors, for example, in palm oil, cotton, meat and coffee.
First introduced by its main author Friedel Hütz-Adams of the NGO Südwind-Institut at the third World Cocoa Conference in the Dominican Republic in May, the study will be further discussed by the ICCO Consultative Board (representatives from the private sector, the research community, and farmers) in September in London and subsequently by the ICCO Council.
The study, commissioned by the ICCO, and co-funded by the German Initiative on Sustainable Cocoa (GISCO) and the ICCO, is available to download free of charge by clicking here.
https://www.icco.org/wp-content/uploads/2016/05/sacks.jpg
301
666
Carlos Follana
https://www.icco.org/wp-content/uploads/2016/05/logo-icco-300x225.png
Carlos Follana
2016-08-24 15:04:51
2020-04-08 14:18:04
Sustainability Fund study looks at options to move farmers out of poverty